May 6, 2022
WiFi for Better Resident Communication and Engagement.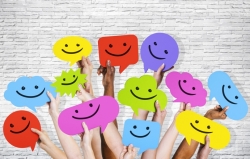 Better engagement with your residents results in better retention and better engagement comes from better communication. The best way to communicate with people is by tapping into the tools that they use to communicate with their own friends, family and co-workers. Our newest suite of Apartment Community WiFi apps does that and is fully automated. The added bonus is that there is no need for property wide WiFi.

WiFi is hands down the most preferred method of getting online. Many apartment communities already currently offer Clubhouse WiFi to their residents as an amenity. Other industries use WiFi as a way to communicate with their customers and keep up that communication even when they are away from their locations. We take that approach and take it to the next level for property management groups.
Communication across multiple channels
How you communicate is key in getting your message across to your residents. People process information differently than some others. Some tend to notice messages and respond better in certain formats over others.
Communicate in all formats at once
Seeing text scroll across their phone will work for some, while others prefer the visual image of a picture with graphics and information. Many others would rather use social media to communicate. Now with One WiFi you can utilize all of these and more with our LINK for clubhouses and business centers.

WiFi is popular and in demand
WiFi is one of the most popular features that an apartment community could offer. LINK leverages that popularity and combines with our resident communications apps to give properties a rock solid ROI.
Better retention through engaging communication.
LINK will bring residents to the property website, use visual imagery to promote incentives and amenities, and connect the resident to the Property Facebook page and other social media platforms.
A better relationship with the community Offer better knowledge of events in and around the apartment community. Also offer info on maintenance issues and other useful information about the property.
Huge ROI
All of this can be had for less than the price of a cup of coffee a day.

Millennials and young professionals
These two groups choose apartments with the right features and resident amenities that suit their lifestyles. A large part of their time is spent online. The apartment communities that understand this are rallying to build communities to enhance the online experience.
Building a stronger relationship with residents through online communications makes them feel more at home. If you'd like to see our work in action Contact us for a demo.