September 24, 2009
Congratulations!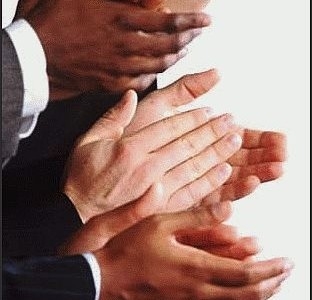 We here at eWireless and One WiFi are proud to announce that last night Henry Kurkowski was named as the recipient of this year's Indy's Best and Brightest Award in the category of Technology.
The Indy's Best and Brightest Awards event is sponsored by Junior Achievement of Central Indiana. The Best and Brightest initiative was created by Junior Achievement to recognize the next generation of leaders in our community. Ten finalists all under the age of 40 in each category are judged on professional accomplishments and leadership qualities.
But wait there is more - In March of this year Henry was also honored as a nominee for the ROSE award, an annual program of the Indianapolis Convention and Visitors Association. Henry was nominated for his volunteerism as well as his dedication and service to the City of Indianapolis and its visitors.
Earlier this year Henry was also honored by the Indianapolis Business Journal as one of it's 40 Under Forty. The IBJ 40 Under Forty honors business and professional leaders who have achieved success and excelled in their field before the age of 40. Honorees are people who have demonstrated leadership, initiative and dedication in pursuing their careers, and who are likely to continue to achieve in the future. From prominent politicians to sports figures, entrepreneurs and more, all have been recognized for their success before the age of 40 in previous Forty under 40 features.
Click here to see an online version of the magazine
We are all proud of all of the hard work that Henry does both for our company and our community. Congratulations Henry!!