November 5, 2010
Location Based Relationship Tools For Restaurants & Bars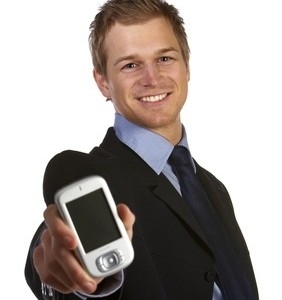 It's no secret that restaurants are one of the top industries that must take a look at all of the location based marketing tools available today. Some of the more commonly used location based apps that consumers are utilizing to get their rewards are Foursquare, Yelp, Gowalla, and Facebook Places. Making your customers feel special is the number one way to find new customers, get noticed, and keep them faithful to you for a long time to come. How can checking in help with generating and keeping business? A number of ways. Here is one scenario…
My friend and I go to Bar X. Because we love to tell our friends our every move, we "check-in" so that everyone that we are connected to on Foursquare can see that we have arrived. As if that is not enough, we also opt to share it with our Facebook friends and Twitter Followers. I personally have over 700 Facebook friends and over 3,000 Twitter followers, so whoever is paying attention to me just saw your name and that I am enjoying drinks served by your awesome staff. Because you aren't yet aware of all the coolness of these tools, my friend and I just gave you some free publicity with nothing in return except for maybe the latest badge that we've been working toward.
Since my friend and I are regulars in your bar and we know management by name, we suggest that you start looking at offering some value in return for our publicity that we are providing you. You dig it, but have no idea what the heck we are talking about. So… You read these tips to get started!
Getting Started by Claiming Your Business
You are the very proactive marketer for your restaurant, and you first need to claim your venue. To claim your venue, here are the links for the four platforms that I've mentioned:
o Foursquare: http://foursquare.com/businesses/
o Yelp: https://biz.yelp.com/
o Gowalla: http://gowalla.com/business
o Facebook Places: http://www.allfacebook.com/facebook-places-business-2010-08
Once you have claimed your venue on each platform, you will then edit all available fields. These venues, at least as of today, are free. They are all highly trafficked, so be sure to put your best content forward. Make sure it is up to date, and make sure that you also highlight what you are famous for so that first-timers will have an idea in mind of what to try where possible.
Each of these platforms allow you to create special deals unique to them. You can create specials per check-in, per 10 check-in's, for the mayor, etc… My suggestion is to try and create a different special for each platform so that users get fun messages, unique to them.
Don't forget to order your window stickers so that customers know that you have specials to offer with each platform!
Add a blurb to your website and signage in your restaurant or bar that tells your customers that you are using these platforms, and to be sure and check-in for specials!
Educate Your Staff
Your staff may not be familiar with all the latest social crazes, so this can be a major buzzkill when you have people coming to your establishment just to get the deal that people are raving about.
Have a team meeting, send out an informative email, or hang posters to show your team what to look for when people say "I just checked in… the code is… I'm the mayor… I've checked in __ times…"
Each time you change your special, make certain that your staff knows what the new specials are. If you aren't all on the same page, you will have huge communication and confusion issues.
Keep It Fresh and Fun
Checking in is a game. A money saving, loyalty boosting, ego stroking, badge earning game. If the game gets boring, you lose your contestants.
Because you are running a restaurant or bar, we know you can't change your specials daily, but if you can, try to update them at least monthly. For the month of October, use the marketing benefit of Halloween themed specials or show that you care about causes by donating a portion of sales to support breast cancer research per check-in. Make each month something fun and different so your fans have a reason to come back and get something new!
Track Your Success
While the social platforms are free, your time and effort is not. Take advantage of the built in tracking tools that each platform provides.
Since you have people checking in, you will also have people Tweeting about you while they check in. Go to http://search.twitter.com and search for your business name, in addition to misspellings of your business name. If you are already using Twitter, be sure to monitor your @replies stream to see if you have people reaching out to you with either kind words or complaints. USE TWITTER AND YOUR FACEBOOK PAGES TO INTERACT WITH YOUR CUSTOMERS. If you don't listen and respond, they will not care to continue to talk about you, and you will eventually lose them as fans and then probably their loyalty as customers.
On Yelp, if you receive a review, respond with thanks or if it is a complaint, follow up and try to resolve the issue.
Depending on what works best for you, either open up an Excel spreadsheet or get a notebook to record data that is important to you from all of these check-in's and specials redeemed. You can track this by determining a keyword for your specials and having your servers make note of each of them they've honored. If you use a computerized system for sales, keep track by having the servers enter the code that you determine, or maybe you even get fancy and get VIP cards made and use a punch system. Do what works for you so that you know that what you are doing is worth your time.
A Few Ideas For Specials
For first time check-in's, offer a free upgrade in size
For the mayor, offer 15 - 20% off of the total check
On a slow day, offer a buy one get one free or half off deal. If you're a bar, and your customer brings a friend, that's twice as many drinks that you may sell!
Offer something free for the first 10 check-in's of the day. You'll have early visitors!
Have t-shirts printed with your business name and "I'm the Mayor" that your mayor can collect for being such a loyal fan
Make it fun. Focus on communication between management and staff. Track it. Be unique.
Guest post by @NickiLaycoax of @mymobimanager - email: nicki@mymobimanager.com