February 9, 2011
Choosing the Right Tech Vendor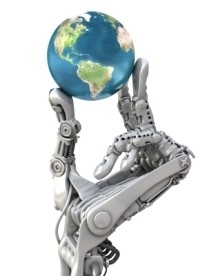 OK, so you have decided that you are going to re-evaluate some of your current vendors, or you are looking to add something new. How are you going to make sure that you get the best bang for your buck? Let's take a look at how you can best serve your company by choosing the right service provider.
The first step
To start off you want to identify your goals and needs. There are always going to be primary goals, but to be cost efficient you should take into consideration some secondary goals. Many systems today take into account secondary goals such as data warehousing, marketing initiatives and off-site access. Reducing costs is always on the list, but make sure you don't lose too many features. Cloud services offer the most feature rich options with the lowest cost. But operating in the cloud may not be up your alley. Be sure to ask questions about features that come with the base price and identify what other features can be bundled in for you. Be wary of vendors who refuse to add features without hiking up the price significantly. Typically those vendors don't have full control over their services or software and will be slow to answer questions when problems arise. In other words they are simply reselling some other company's products and services and they have to answer to someone else.
The final three
It should be standard operating procedure to narrow down your list to a final three vendors. This shows due diligence on your part and will allow others on your team to compare apples to apples. When you knock it down to the final three, be sure to ask for a detailed scope of services from each vendor. Your line of questioning may not have been as complete as you think. There may be features available to you that you were not aware of simply because you did not ask. Vendors do not always tell you everything that they can do for the simple fact that it can be overwhelming to many potential clients. During the sales process you touch on what you state is important to you, and they in turn focus their offer on what you said. But if you don't ask for something, it may not be brought up and that is why it is important to get a detailed scope of service.
There can be only one


At the end of the day, you will have to choose a vendor. Before you do, see what price incentives you may get with a longer term agreement. You may think at first that you don't want to be locked into a contract, but unless you are getting a cell phone plan you should think again. Once you start deploying you will not want to shop for the same service again every 12 months. Most likely you will have this service provider for the next few years. So why not take advantage of that fact and see if you can lower your costs? Many times a 24 month agreement will give you a significant discount on monthly fees. And those savings add up quickly especially in a multi-unit operation. So don't be afraid to ask for more features, more service or more savings. Part of the fun of shopping is getting the most for your money.