January 23, 2011
WiFi : From Humble Beginnings to Being Everywhere.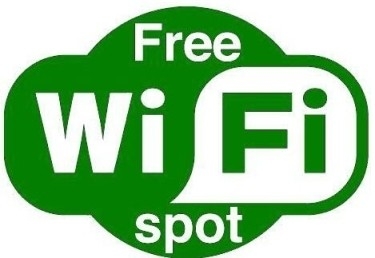 Our parent company eWireless was founded in 2003 when WiFi was first being integrated into laptops. Since then WiFi has come a long way and has gone pretty much everywhere you would want to be. It has integrated itself into the most common consumer devices and has become a staple of pop culture. So what is next for this unassuming connectivity tool?
Three big things you will see from WiFi this year will only make it more ubiquitous. First you will see more from WiFi Direct. If you don't know what it is here is a short video from the WiFi Alliance that gives you a great idea of it's potential. Essentially it will allow other WiFi Direct enabled devices to auto synch so that you will not need to go through the set up steps of tethering them together. This will allow you to send pics from your phone directly to your friend's iPad for example. It's a pretty neat trick and the applications go far beyond simply sharing media. Imagine your refrigerator sending a shopping list to your phone when you enter the room.
The second big thing you will see from WiFi is the proliferation of Hot Zones. WiFi Hot Zones differ from WiFi Hotspots in sheer size. A typical hotspot covers a large room or some adjoining rooms where you want customers to have a connection. A Hot Zone typicaly is a larger outdoor area like a public park, several city blocks or something like Times Square. These can be used by economic development groups to help attract visitors and locals to key areas when it is used as a public amenity. The big telecoms are using them to literally "dump" their customers. It is a sad truth that the telecoms 3G and other data networks are severely over burdened. They are building out Hot Zones and having their clients switch over to WiFi when in range. Here is a link to a story on AT&T and their Times Square Hot Zone.
The third big thing you will see is more companies using strategic WiFi as a guest relationship tool. Just offering open WiFi to guests is, in short, dumb. Dumb WiFi access gives nothing back in return to the business owner, so it is not really a win-win. On top of that, with dumb WiFi you never really know who is using the wireless network or what they may be doing while on there. WiFi that allows business owners to offer info on special services, promotions and connect guests with their social media sites is what helps the business see a true ROI on offering this amenity. More feature rich WiFi connections will become the norm for businesses and the open WiFi connections will start to phase out. You will see this type of WiFi in restaurants, service centers and many retail locations. All in all, ending anonymous guest access will create a safer environment for both the guest and the business.