January 2, 2014
Happy 2014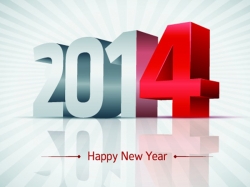 As we say goodbye to a fantastic 2013 we set our sights towards 2014 with goals to make it an even better year than the one prior. And we are already well on our way!

We are developing new features to meet the ever-changing needs of our client base in each industry. We are also improving our back end systems and our data centers to manage our increased traffic with the anticipation of even more to come. We are always looking for ways to improve our processes as well as create better products and services. We know that 2014 will give us the opportunities to continue to grow and develop as did 2013.

But before we go too far into the new year, we wish to take a moment to reflect and take a breath. 2013 was a year of growth, new innovations and great forward momentum for One WiFi. We are thankful for the successes of our clients as well as the health and happiness of our own One WiFi team members and families.

So as we move into the new year, we just want to take a moment to be thankful. We hope that new year is one where your goals are reached and your experiences lead you to both success and happiness on a daily basis.