July 30, 2014
WiFi is Better than Freebies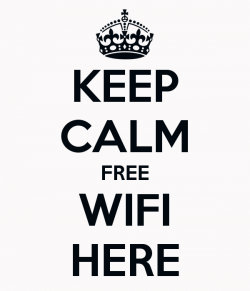 A new study shows that offering WiFi is more enticing to customers than offering freebies like chocolate or water. Having WiFi in restaurants, waiting rooms,and coffee shops is common place today. However now it has become the preferred amenity for customer loyalty.

A recent article from Comcast discusses the study conducted by Bredin research which showed an array of benefits that come to businesses that offer WiFi to it's customers. Of course these benefits are obvious when seeing any given Starbucks or Panera Bread whose names are almost synonymous with free WiFi availability. To quote the article: " These "Main Street" businesses that offer Wi-Fi - coffee shops, bars, restaurants, retailers, doctor's offices and others - are leveraging the service to attract new clientele, improve customer loyalty and raise their profile within the community."

But now WiFi has risen up the food chain and gained more leverage as a crowd draw. It is simply what customers want over other amenity offerings when they patronize a business. This surge in popularity was predictable considering how much of our lives are spent online. Add to that the fact that the major carriers are eliminating unlimited data plans. With that shift in Internet affordability people are on the search for places that serve WiFi to save minutes and for faster speeds.

Of course we would never want to be those guys. You know, the guys who say " I told ya so". So Instead with a smile I will simply say ; we informed you thusly. ( A Big Bang Theory reference right there) To read more about the study here is a link to the full article from Comcast Business. There is also a good infographic on the benefits of offering WiFi.