November 10, 2016
The big dogs start chasing the WiFi stick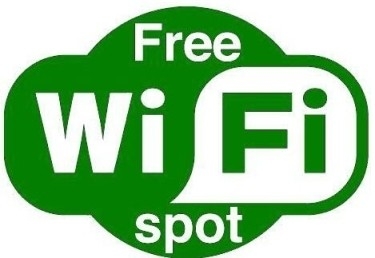 What do Google, Yahoo and Microsoft have in common? They are all executing new plans to utilize Free managed WiFi access to connect people with information, gain bigger audiences and increase loyalty. To me, that seems like a pretty smart plan
Yahoo's plan is centered on Times Square, a major hub for millions of New Yorkers and visitors of The Big Apple. Free WiFi access will be given in that area until next year and it's a great way to reach people while they are out and about. It's like a Hot Zone on steroids.
Google's plan centers on the traveler this holiday season. They have announced that they will be giving away free WiFi on every Virgin American flight during the holidays. They are pairing this with offering free WiFi in 47 airports. This is another smart example of getting people while they are out and about, and while they are stationary for longer periods. A captive audience is a great audience that is more receptive to being connected with information that you want them to see. Not coincidently I am sure, both Yahoo and Google's WiFi marketing plans begin on the same day- 11/11/2009.
Microsoft's plan is a bit more direct to their goals. Search for something on Bing and you get free WiFi access. Microsoft partnered with the mobile advertising company JiWire and together they strategically chose hotspots across the country to push this endeavor. This is part of Microsoft's awareness campaign for Bing.
So what does this tell us? For starters it tells us that WiFi is being used by consumers while they are away from their homes and offices in big enough volumes that the Big 3 of search engines is looking for ways to tap that market. Second it shows us that WiFi is an excellent vehicle to drive traffic to where you want consumers to go online. Third it shows that WiFi, when used as a managed service, can be used to garner loyalty and increase awareness of products/services. Lastly it shows that if Yahoo, Google and Microsoft realize these things, then smaller companies should take note and see how they can use similar managed WiFi marketing strategies to reach their goals.