August 14, 2018
Email Express is the quickest way to build your email list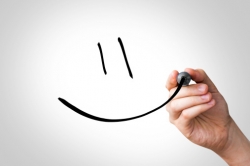 One WiFi has had a number of clients ask us for new ways to leverage their WiFi in order to help them build their email lists more quickly. After polling a number of clients to see what they wanted in a system, we have created something new. One WiFi Cloud managed systems introduces Email Express.
Email is a large part of digital marketing strategies
Many of our clients have found that email promotions allow them to better communicate with their customers. We have a number of options to collect emails already available, but Email Express is the fastest option to build up your list
This is the quickest and simplest feature
Designed to help you increase communications with your guest. No need for guests to create an account and fill in multiple fields. With just one field and a single click, they are online and you have them delivered to your contacts list.
Email express is already proven
This has been used by key clients prior to launch with all system. It has been found to be highly effective. Here is a quote from one of our test locations:"The WiFi program is going great, we collected over 800 email addresses in the last month!! " Jennifer Wilson, L.A. Social Karma
No training needed
No fuss, just simple automated marketing tools that are already a part of our One WiFi cloud managed systems.
See info on demand
Login at anytime to see stats, pull reports and see how many people are online in your locations.
Industry-leading marketing automation
With our managed WiFi capabilities your campaigns can connect at every touch point to help bring in new customers and build loyalty. We have a range of marketing apps built in our systems and they are available with every service e package. Grow your customer base and increase loyalty with a great customer experience.
Verified Emails
We verify the emails entered so you get a good, strong list of your customers.
Biggest ROI
We offer the biggest ROI available along with proven results, excellent customer service and satisfaction.

Get more people in the door and increase repeat visits
At One WiFi we've got you covered.

If you would like to see our work in action then click here and let us know.