August 5, 2020
Property wide WiFi is a dead end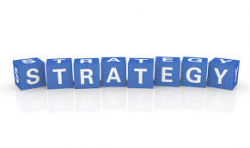 About 10 years ago, the idea of property wide WiFi at an apartment community to increase tenant retention and build occupancy was a sound fiscal decision. However the way people use the internet today has changed and broadband technology has advanced tremendously. That's why property wide WiFi is a dead end, but strategic WiFi will add real value to your property.

10 years ago high-speed internet had limited options if you were a resident in an apartment community. DSL had to be carried over a POTS line (Plain Old Telephone Service) This means that the resident had to pay for a home phone line then add DSL on top of that which ended up being a high cost. Most college grads and others in their 20's and 30's had no need for a home phone line anymore so the added cost made even less sense to them. The only other option was cable internet, which also at the time required at least a basic cable television's package subscription. This too seemed a bit out of reach for many budgets because it took about $80 a month out of their pockets. This limited set of costly options is what made the property wide WiFi a great draw for a property. A property could put it in and add a fee to the rent or simply include it as an added value to the community. This was a great success back then for many properties, but today we see a different story unfolding.

Today residents have plenty of internet options and better pricing. Both the local telephone company and the local cable company offers internet only options at reasonable prices. There is also of course 4G, 5G and LTE from various mobile phone providers. Not only that but essentially property wide WiFi makes multiple users with multiple devices share one single broadband connection and that can cause very slow speeds at peak hours. The lack of cost effective options was the key to success with property wide WiFi. Today there are options for nearly any budget and it now makes the ROI from installing or maintaining property wide WiFi a fiscally unsound strategy. But people still want WiFi. WiFi is one of the most popular and in demand features that an apartment community could offer. So give the people what they want. Instead of property wide WiFi putting strategic WiFi on your property can be an easy and cost effective way of adding value and increasing resident satisfaction.

Strategic WiFi is exactly what the name implies, it is placing areas of WiFi connection in strategic places. Think of it was well thought out Hot Spots. The community center, the pool, the workout room, and other common area spaces. Typically to cover all these areas you only need one or two Wireless Access Points and an internet connection in the leasing office. A managed Strategic WiFi solution will give your residents a highly sought after amenity and also help increase resident communications. You can customize your messages each time someone logs on and let people know about maintenance schedules, community news and more. The best thing is that it will cost less than what you may pay for coffee each day.
Contact us and Find out more about what you can do with strategic WiFi