January 20, 2021
WiFi Push- The surest way to get your promotions seen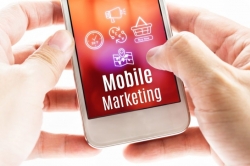 If you want to get your promotions right into the palm of your customer's hands and increase your customer engagement, then come check this out. We are happy to Introduce WiFi Push from One WiFi. This is a new way to get your customers to notice your daily specials or promotions with a push right onto their mobile phone screens where they are sure to be seen.

It's time to offer guest WiFi that brings you back a huge ROI.


Automatically change your promotions 7 days a week
Your content and the connection to your customer is served fresh each day. It's all a part of our new automated marketing suite of managed WiFi services here at One WiFi.

Create more interactive touch points
This means far more opportunities to reach your guests. Boosted customer loyalty and an increase in repeat visits are the foundation on which this new app was designed. Guest WiFi now means that you can guarantee customers see your digital marketing along with your website and social media pages each time they use WiFi at your locations.

Hyper-localized down to the street level.
If you operate multiple locations, you can have separate messages for each location if you feel the need. This gives you the marketing freedom and flexibility to promote items that may only be available in select areas. This will also help build your customer loyalty at the local level.

Mobile phones are now the primary source of information.
People use their phones as their main connection to the people and the brands that they love. Consumers have come to expect instant access to information each time they look at their phone screen. It is because of this that consumers are far more responsive to information displayed digitally and pushed onto their phone screens.

Guarantee your promotions are seen by your customers
Ask for a quick demo to take a look at our new suite of automated marketing apps that come with all One WiFi service packages.
Get more people in the door and increase repeat visits
At One WiFi we've got you covered.

If you would like to see our work in action then click here and let us know.