March 15, 2012
QR Codes and Marketing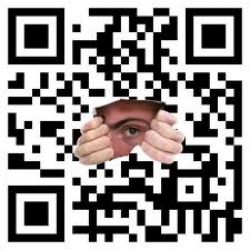 QR codes get a bum rap. The reason being is that many marketing professionals are still figuring out how to use them to their advantage with their current marketing plans. As proof I offer the fact that I had recently seen a QR Code being used at the end of a local television commercial next to the web address of the sponsoring company. It was up on screen for under 3 seconds before the fade to black and it made me cringe when I imagined the thought process that took place when deciding to use the QR Code in this particular instance. But fear not! There are effective ways to use the QR Code. As I have said in the past, its all about the destination, not the delivery method.

Last year I had the opportunity to speak to a class at the IU Kelley School of Business about using online technologies for event marketing. Regardless of the tools being used, it all came back to delivering the target audience to the right destination webpage that had full event information. The same mindset can be used for any marketing strategy. You can use QR Codes, Tweets, emails and multiple methods of communication, but they should all link back to your destination page. That page contains the info and message that you want to connect with your audience. Think of it as an "all roads lead to Rome" strategy.

Mashable recently printed an article detailing 4 Key ways restaurants should use QR Codes to their advantage. Take a read for some good ideas on how to better leverage this technology. From mobile ordering to increasing social media fans and followers, the QR Code can be the unsung hero of a contemporary marketing strategy. Its a quick way to bridge people in the real world to detailed info that resides in the virtual world.